På besök i arkiven på Coca-colas huvudkontor i Atlanta
På  Söndagen besökte vi world of Coca-cola i Atlanta och på måndagsmorgonen så fick vi komma ner i Coca-colas arkiv och filma. Ted Ryan som är Coca-Colas director – heritage communications på The Coca-Cola Company tog emot oss och visade runt oss i ett jätte arkiv där allt som man kan tänka sig fanns arkiverat. Från flaskor till reklamprodukter. Från nyckelringar till historiska dokument.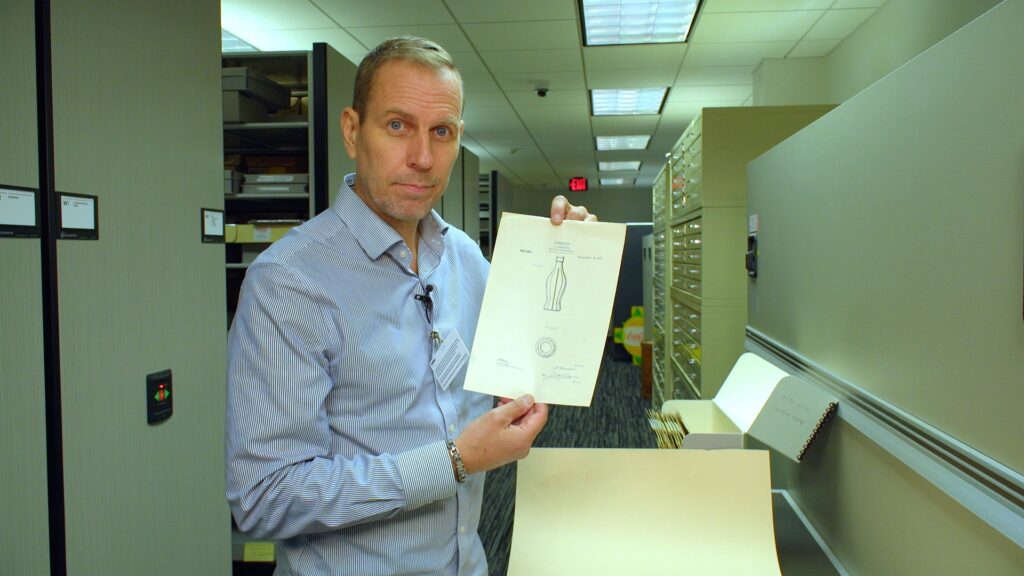 Här fanns alla kontrakten och patenten. Självklart så var patentet där Samuelsons namn står som avsändare de mest intressanta. Ett tidsdokument som kändes häftigt att hålla i!
Nu går resan vidare till New York!